If you are a tech savvy person, then you might know about the reputation of DJI drones. Yes, definitely there are such good reasons for DJI has carried well value in the market. Although, this popularity has got a little faded, do you know why this is happening? Formerly, it's probably right to say DJI is deserved to take 70% of the market share. A few years ago they served outstanding full packed feature quad copters.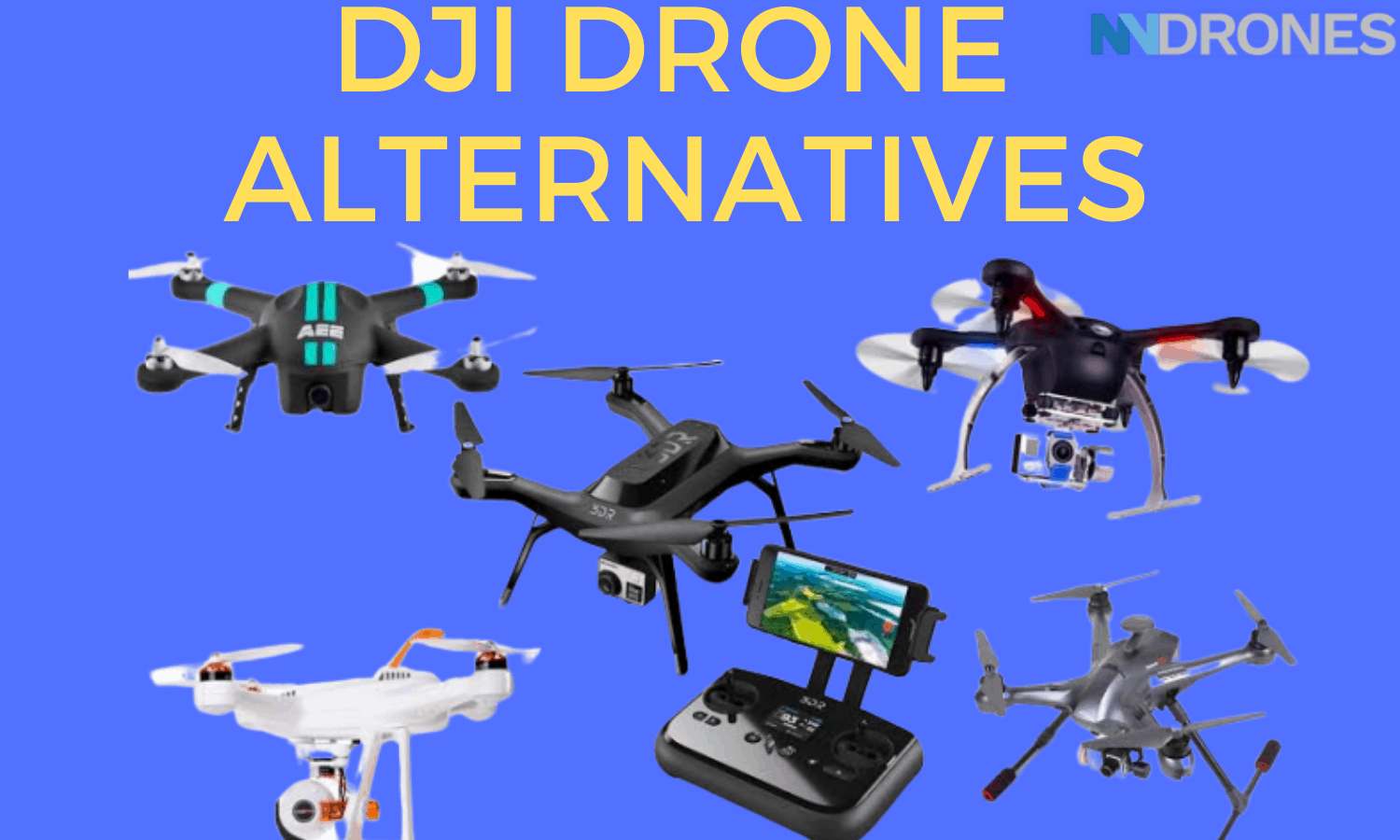 There are no such competitors they had, but that was then and it is now. If you can take a look in the market, then you can find there are many more manufacturers offer the same or more features at an affordable price. So, let's check the alternatives of DJI drone together.
Different Types Of DJI Drones Available:
1. DJI Mavic
DJI Mavic is a completely handy drone whether it is portable and foldable; you also can get aerial adventure through this drone. Currently, it has two different models- Mavic Pro and Mavic Pro Platinum. Before going to distinguish these two drones, we have to know about the key features of DJI Mavic-
This is very lightweight 735gm (1.6 lbs) and the battery is 2970 mAh. This battery takes more than 60 minutes to get fully charged.
It can fly for 27 minutes at once and it covers a long range of 4.3 miles (7 km)
It has the capacity to reach speeds up to 40 mph (18/s).
2. DJI Spark
DJI spark is another wonderful example of DJI drones-
This drone is consisting of 1480 mAh battery and it takes 90 minutes to fully charge.
The weight of this device is very light only 300g, but the flight time is really poor only 15 minutes.
Apart from these features, you can control this drone can cover the 100m range.
3. DJI Phantom
Phantom series is a really innovative one among the DJI drones. Do you know what the specialty of this series is? Let us tell you this series is special because it has used 4K versions. Moreover, this version carries 3 types of drones such as- DJI Phantom 3 Pro, DJI Phantom Standard and DJI Phantom 4. It will be excessive to say that it all has alternatives, but there are many drones that give tough competition to this series.
Why DJI Alternative Drone comes?
Here we are going to look closely at the top DJI alternative drones available right now.  It is mainly because the look and design are much similar to the DJI quad copters. Although, you also can find many unique look and features which we cannot see in DJI. Moreover, our main focus is to identify the reason for DJI drones. It is interestingly the prime reason to call other drones as alternatives of DJI is because they also use the same technology and software in their devices. More or less inclusion of the same control option facilitates their drones to get comparable flight performance and the use of cameras has similar capability.
The alternatives of DJI have launched their quad copters which compete with the following three DJI models:
The DJI Mavic Series
The DJI Spark
The DJI Phantom Series.
DJI has possessed a 60-80% share of the market, especially in the hardware market. As we know they have set a benchmark in many aspects- flexibility, price, and capability. If we get back to the last few years DJI has the rule over the drone industry because they are the best option used in defense. Now you must have a question in your mind, why they are unable to retain their position? We have a certain answer to your question, competition is getting high and DJI cannot provide better features at a low price as other manufacturers provide.
Various Alternatives of DJI Drone & It's Key Features:
We have enlisted a number of DJI drones, which are considered among the best drones. These drones are- DJI Mavic, DJI Phantom, and DJI Spark. As we mentioned before we will show you some best alternative quadcopters of DJI devices. It has mentioned below-
1. Yuneec Breeze 4K Drone: Best Alternative For DJI Mavic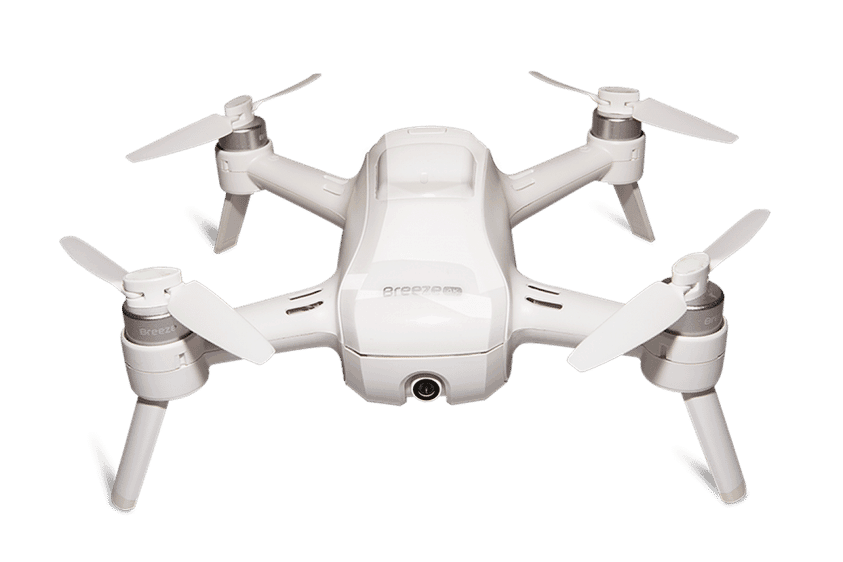 This is time to introduce the alternative of DJI Mavic and discuss its key features. The first alternative of Mavic is Yuneec Breeze 4K-
You can shoot 4k Ultra-HD photo with its crisp clear 13MP camera.
It has 5 automated flight modes.
You can fly and land this device with just a single touch. It has projected pop guards.
The key feature of this drone is its camera whereas it helps you to pilot the drone easily and capture clear photos and record clear footage. Are you thinking about raining? Then let us share with you, whether if the weather is bad outside it will not hamper the device for sure.
Not only that! It has an 'Indoor Positioning System' and auto-landing feature which makes the flying drone easy and specious.
It also facilitates you to share the recorded videos and snapped photos directly on social media.
Although you can have lots of eye catching features in it, if you buy this device then you may get a headache about its short span of battery life for 12 minutes.
2. Geniusidea 4K Drone: Best Alternative For DJI Spark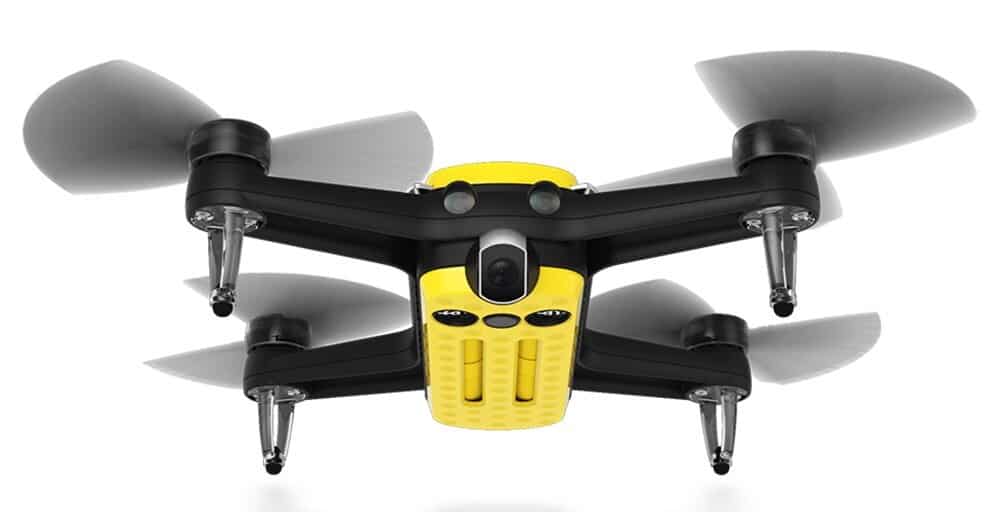 Interestingly, we get multiple strong contenders of this drone, however, we are going to delineate the comparison of Geniusidea 4K-
It has a 4K HD angle-adjustable camera although the camera is not stabilized and it's trembled in flight time.
This device is very lightweight only 272g and portable in size 6.3x2x6.3'".
You can pilot this device for 20 minutes, which is really better than Spark.
You can have a 2500 mAh battery which takes more than 3hrd to charge.
You can record 4K video with its 13MP camera. Moreover, you can get stabilize sensors that are really user-friendly.
This is not the end! You can control this device with app and smartphones.
However, the only con is the flight time is not so much as the company claimed 20 minutes and it also flies slowly.
3. Autel X Star Premium Drone: Best Alternative For DJI Phantom
This device serves the user Star point Positioning System and it has the capability to record 4K UHD cameras.
Are you flying the drone for the first time? Then it will be the best option because it has a decent flight time and it flies for long range.
It will make you more interesting when you can get the fast recharging time only just 60 minutes to get fully charged.
However, the weight is a little bit heavy whether it has 840g (1.85 lbs).
You can fly this device for 25 minutes and you can get the facility of intuitive RC with single touch action.
This is not the end! You can have 4K Ultra HD video recording with its 12MP camera and you also can have a 64GB memory card.
FAQ (Frequently Asked Questions):
Q 1.) Are there any other drones available except Autel X Star Premium, as an alternative of DJI Phantom?
Ans: Yes, definitely you also can choose among Upair One Plus 4K and GoPro Karma, these are the top notch performance providing drones available in the market.
Q 2.) What are the cons of Autel X Star Premium?
Ans: This device is really impressive but it also has a few cons like- landing gear is poor, which can be improved. Moreover, it does not have any capacity to avoid an obstacle and after receiving sales service, its quality might decrease.